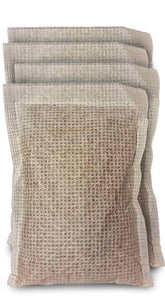 This coffee is a perfect warm-weather beverage! Roasted explicitly for cold brewing, this classic Churchill Cold Brew is enjoyable served cold or over ice.
Our Signature Blend is a medium roast sourced from South and Central America with a mouthwatering smooth flavor.
Each 2oz bag makes a quart of cold brew. Use a 4-ct Pitcher Pack to make a gallon.
1 two oz bag makes a quart
4 two oz bags make a gallon
Medium Roast
Low Acidity
South/Central America
100% Arabica Beans